With shows like The Block and House Rules dominating our TV screens the renovation is more popular than ever. While not a huge fan of either show I am a fan of a good renovation. By engaging a registered architect and savvy builder your renovation will have the best chance to succeed.
In this journal we look at
Why renovating can be a more sustainable choice than a new build or knock down rebuild
What you should prioritise in your renovation
Two examples of contemporary Australian renovations that hit the mark
Renovating is sustainable!
Firstly, we need to address why a renovation may be more sustainable than a new build. The two main factors to take into consideration are:
Embodied Energy
Embodied energy is all the energy required to mine, process, manufacture and transport the building materials necessary for your new build. The CSIRO research concluded that the average homes embodied energy is equal to 15 years of its operational costs. Even with extensive rooftop solar and an energy efficient new home it may take decades to overcome the embodied energy costs of your new home.
Construction Waste
If you opt for a knock down rebuild you will contribute large amounts of waste to landfill. Approx 30% of all landfill is from demolition and construction. And although more can be done to reuse those materials, more often than not, they end up in landfill.
This is yet to consider the environmental impacts of if your new build is in a greenfield housing development and the ecological damage that they can have.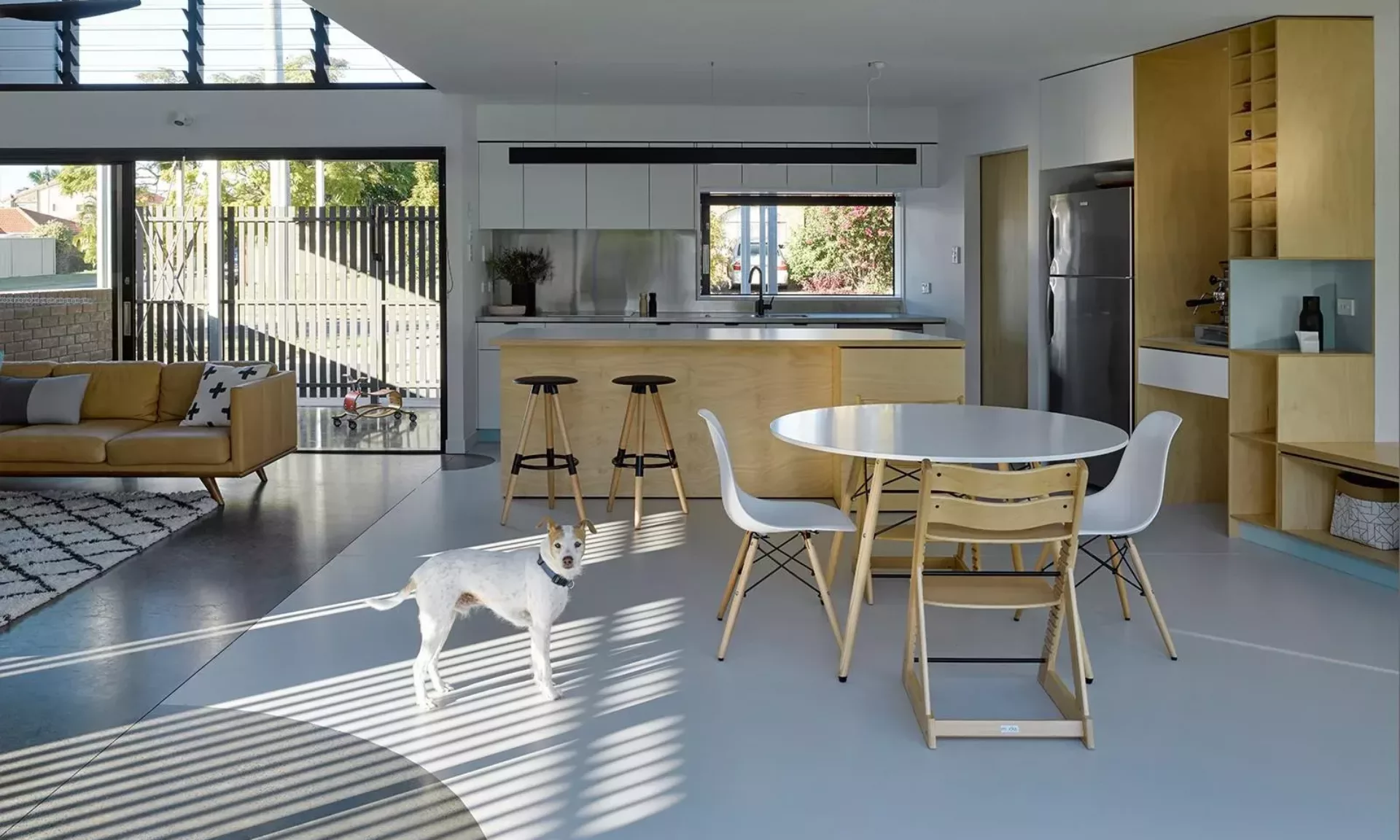 What to look for in your renovation
Recent statistics released by website Houzz about Australian renovations show that people's priorities are:
improving the look/design
improving functionality
increasing resale value
The majority of renovations are being funded by cash/savings. So where should you really be spending that money?
Improve Orientation
A renovation offers opportunity to optimise the orientation of your home to provide better passive design principles. This can be done through:
Addition of new windows
Addition of new sun shading devices
Operable skylights and louvres to create better ventilation
Addition or extensions that benefit from better orientation
Move living spaces to the north
Addition of functional outdoor spaces
Increase Functionality
Homes are rarely as flexible as their occupants. The increase in different modes of living such as co-habitation and multi-generational living mean existing building stock will need to be renovated to meet those needs.
Age In Place
An architect will be able to help you design a home that allows you to "age in place" if that is needed for you or a family member. This can be done through accessible bathroom design, wider hallways, floor levels, intelligent kitchen design.
Additional Dwelling Unit
One of the favourite Australian renovations, the "granny flat", is seeing a resurgence lately. The humble granny flat provides potential for multi-generational living be it grand-parents or adult children. It also has the potential to provide additional income to the household through long term rental or AirBnB.
Improve Energy Efficiency
A renovation is your best possible opportunity to increase the energy efficiency of your home and therefore lower your operational costs. Some of the easiest ways to do this are:
Install ample insulation in the walls, ceiling and floor
Draught seal existing doors and windows
Install more efficient heating/cooling systems
Install double glazing where possible (replace existing windows if need be)
Integrate new sustainable systems
A good renovation will assess how the current home and occupants integrate with the energy and water systems and determine how you can improve on them.
Energy Generation  The uptake in rooftop solar has driven prices down and it would be rare to complete a renovation without the addition of some photovoltaic panels. Battery pricing continues to fall and will allow you to store energy on site instead of feeding back to the grid at a reduced rate.
Water Storage Integrating water tanks into your renovation can allow you to store water on site. If also renovating bathrooms and laundry you can use this water on site to flush toilets and wash clothes.
Sustainable Garden and Food Production A renovation allows you the opportunity to reimagine your relationship with your garden. If possible you can integrate small kitchen gardens to produce fresh herbs and vegetables for the garden. Or you could install a waterwise garden that minimises your water usage and maintenance costs.
Architect led renovations
So what does a good architectural renovation look like? One that hits the mark on as many of the items discussed above. Below are two examples.
JB House by Reddog Architects
This renovation in Brisbane's eastern suburbs showcases what is possible with a creative architect. The kitchen, living and dining space sit within what used to be the double car garage. Creating maximum return from the existing infrastructure. New windows and louvres create cross ventilation integral to thermal comfort in the subtropics and a new outdoor pavilion provides space for indoor/outdoor living.
Read more about the project here.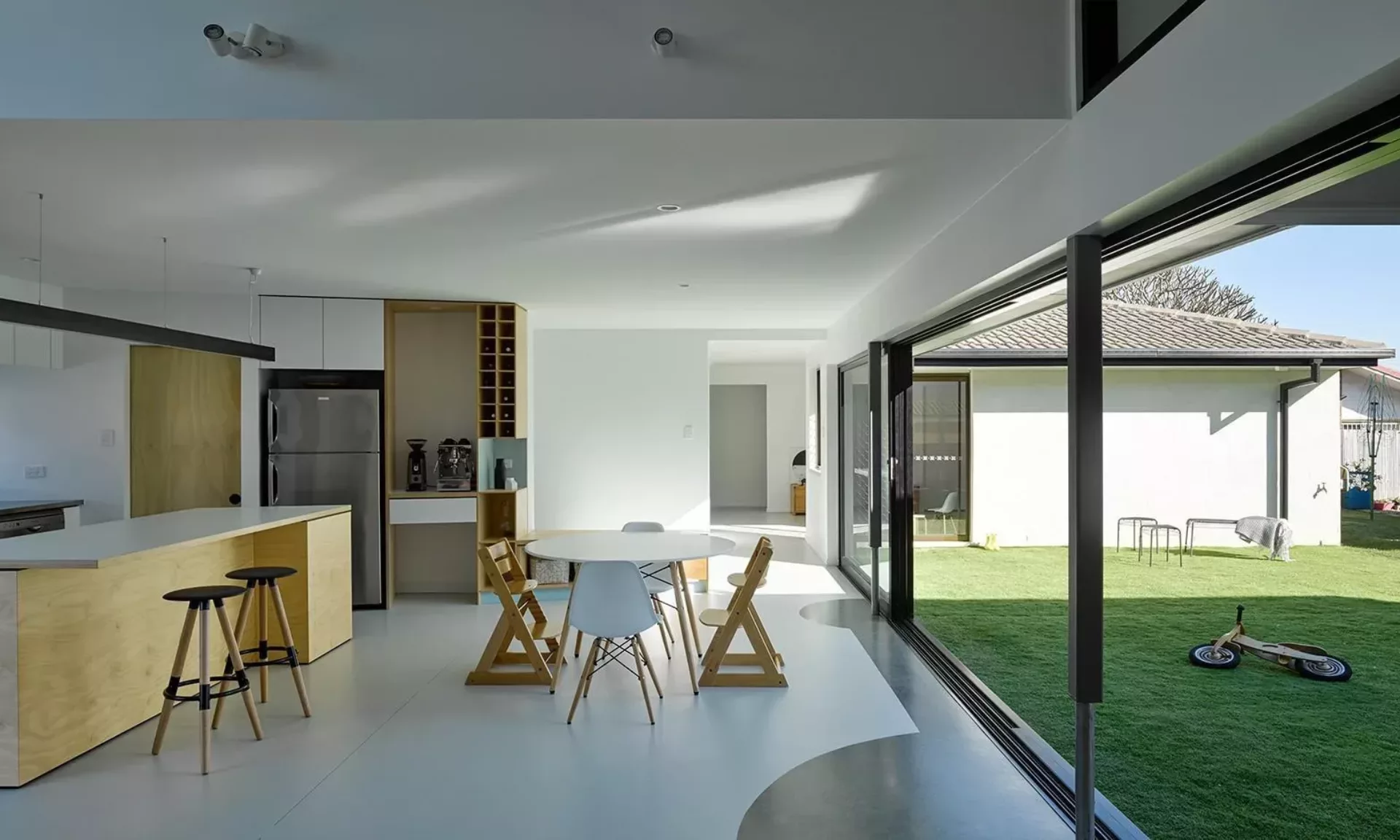 Passive Butterfly by EME Design
This renovation demonstrates what is possible by prioritising sustainable design principles into a renovation. Orientation has been maximised with the high roof and external blinds and shades where necessary. 10 000L of rainwater storage was integrated underground with overflow filling the front yard pond that provides.
Read more about the project here.