Little Granite House
LITTLE GRANITE HOUSE
WOORAGEE, VICTORIA
DHUDHUROA AND WAYWURRU COUNTRY
NEW BUILD
OFF GRID FAMILY HOME
SIMPLE SUSTAINABLE LIVING
With passive solar design and its compact footprint of under 100m², this home offers a living experience that's perfect for a family who appreciate the beauty of simplicity.
To ensure the home settled into the landscape, local timber and stone were highlighted and paired with galvanized cladding, which provides durability and coherence with the surrounding environment.
"Our home far exceeds our desired outcome in every aspect. Despite the home being "small" compared to current mainstream building trends, it by no means feels small. As a family of 5 we live comfortably in the kitchen/living area and the hallway works well as a multipurpose storage and play area."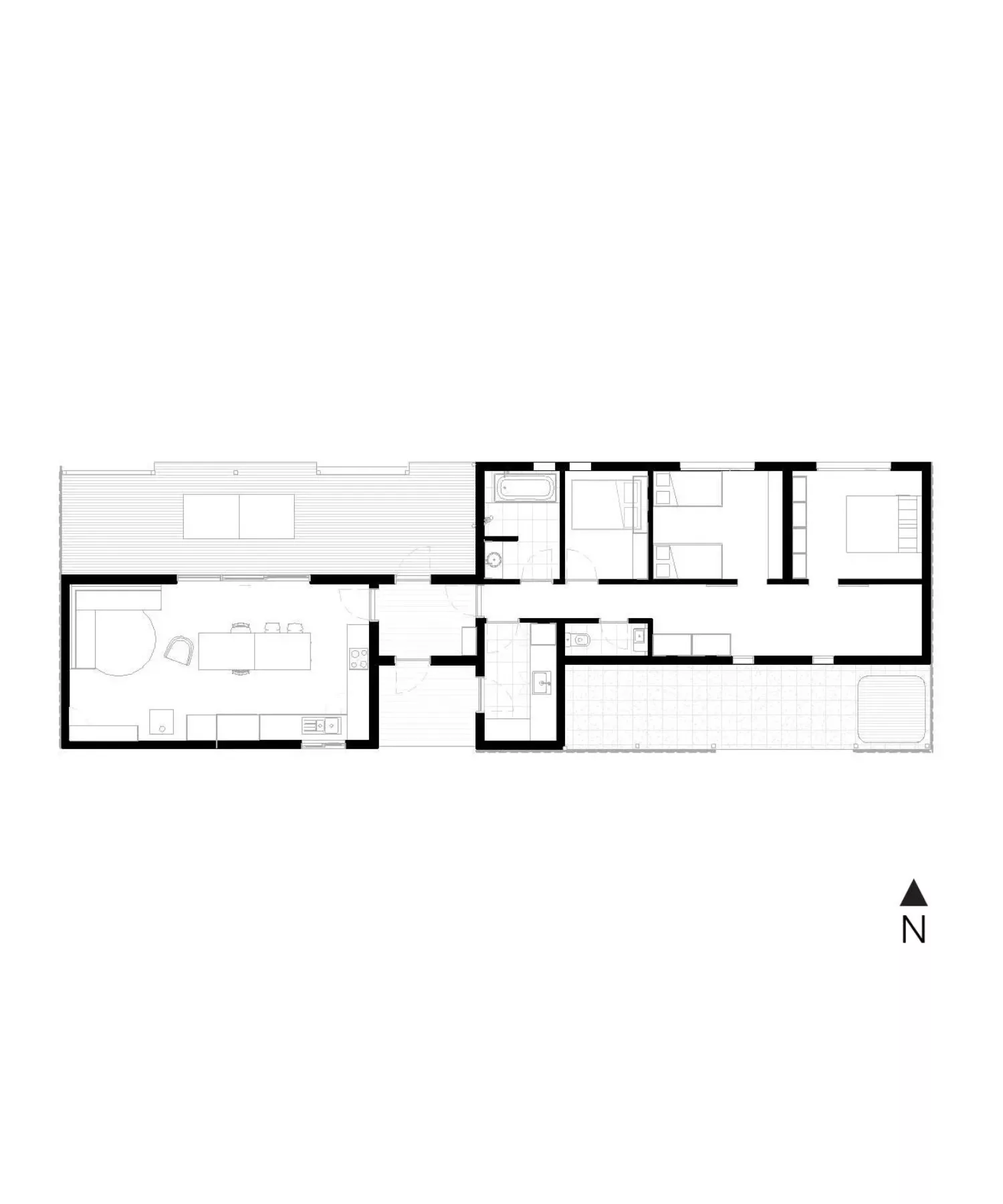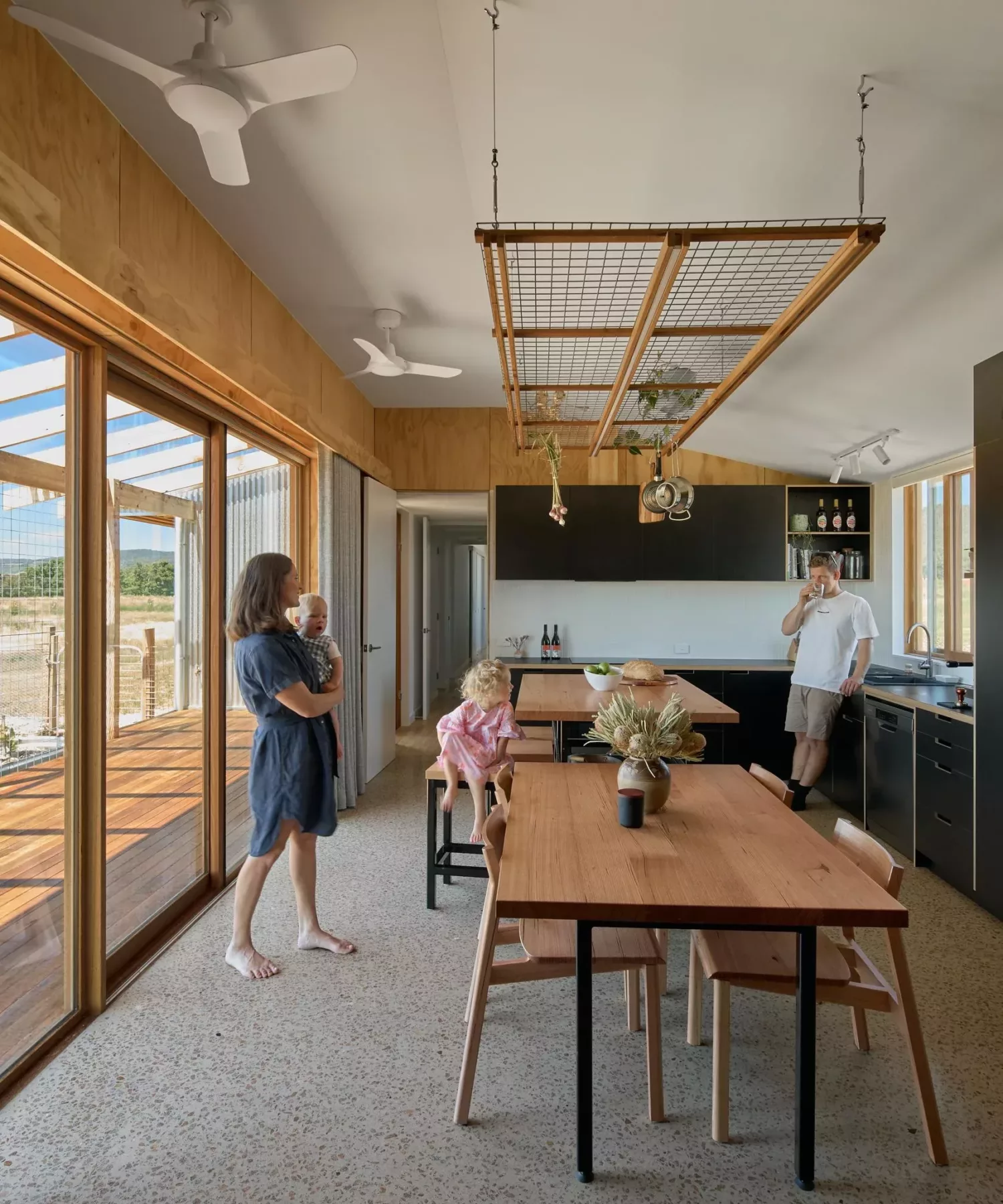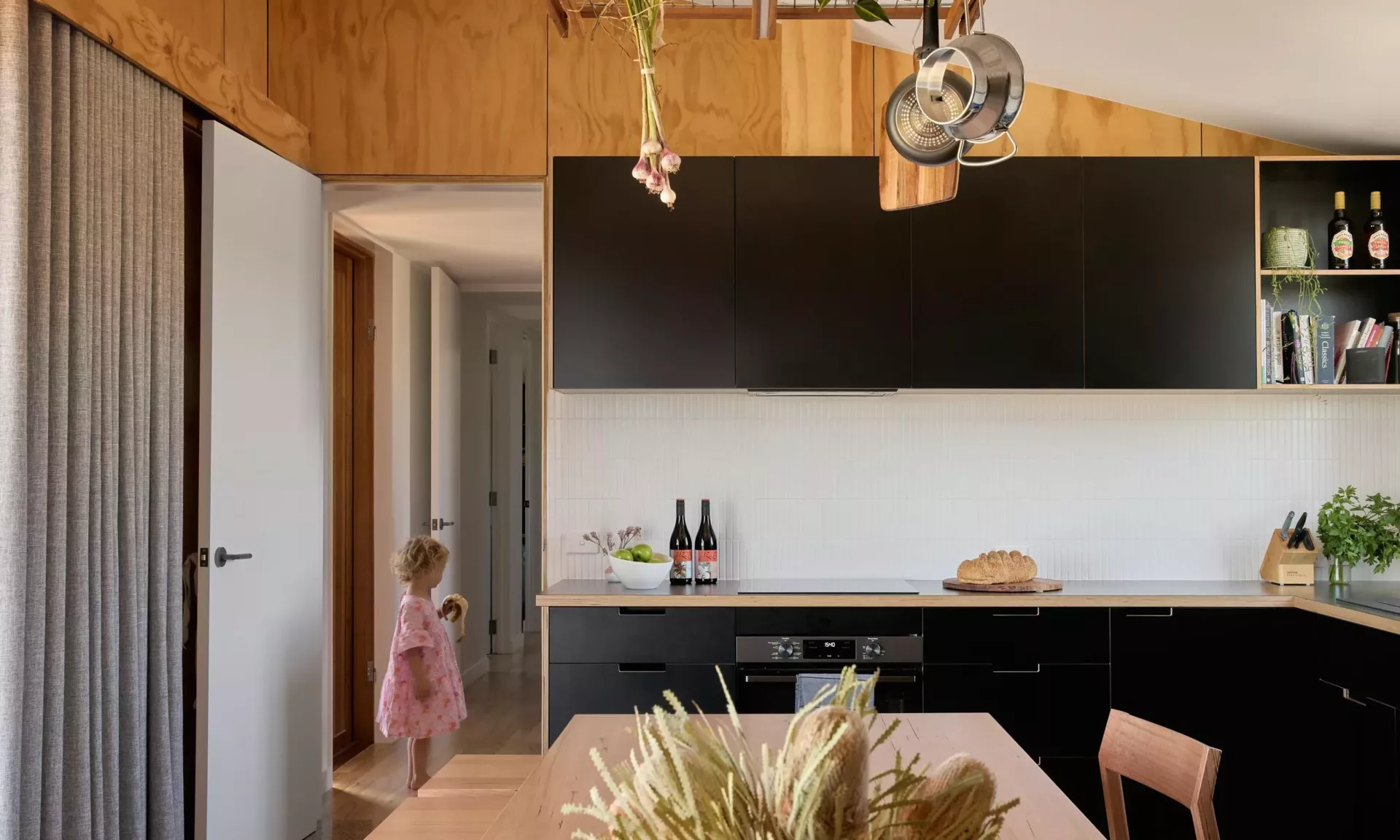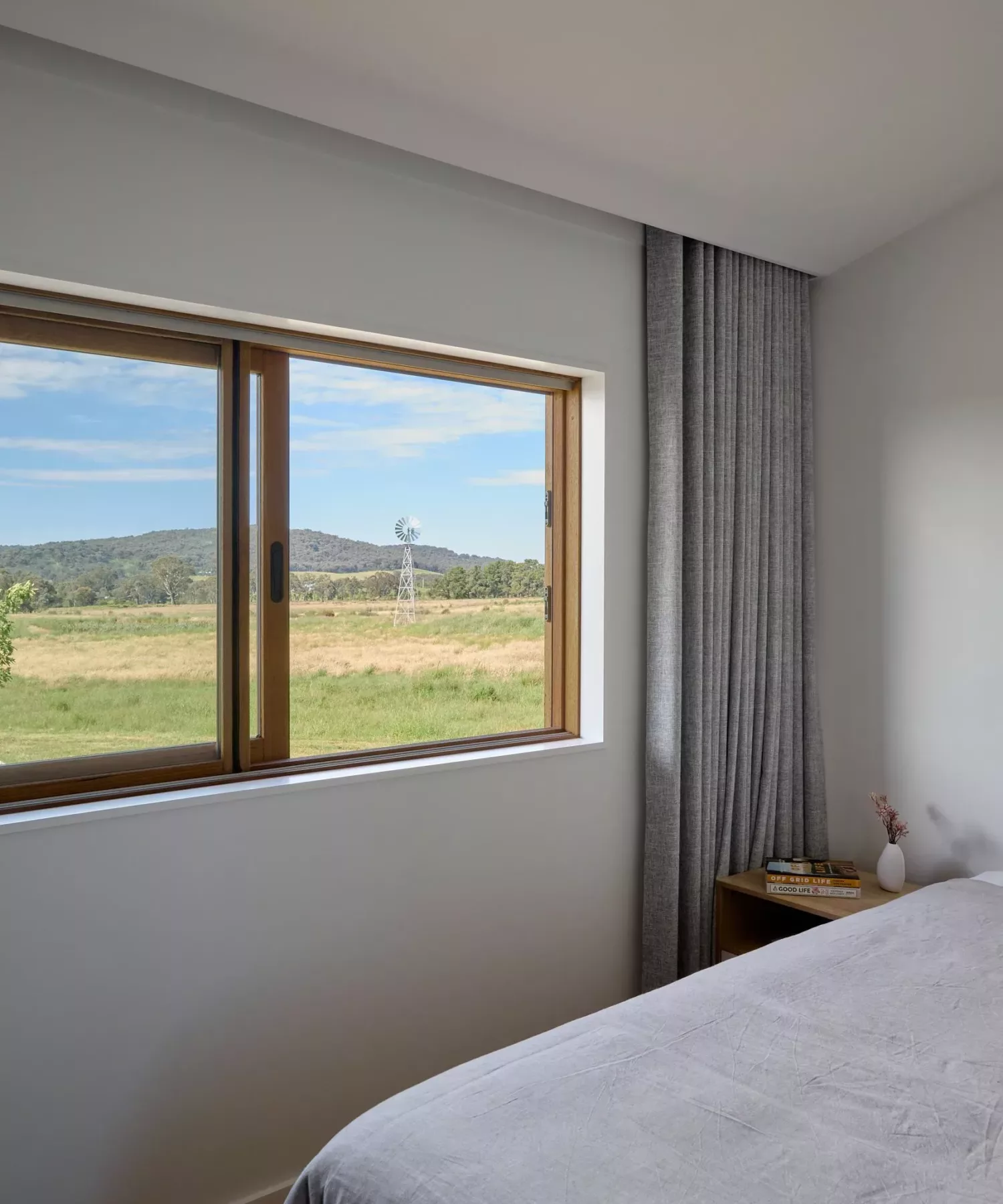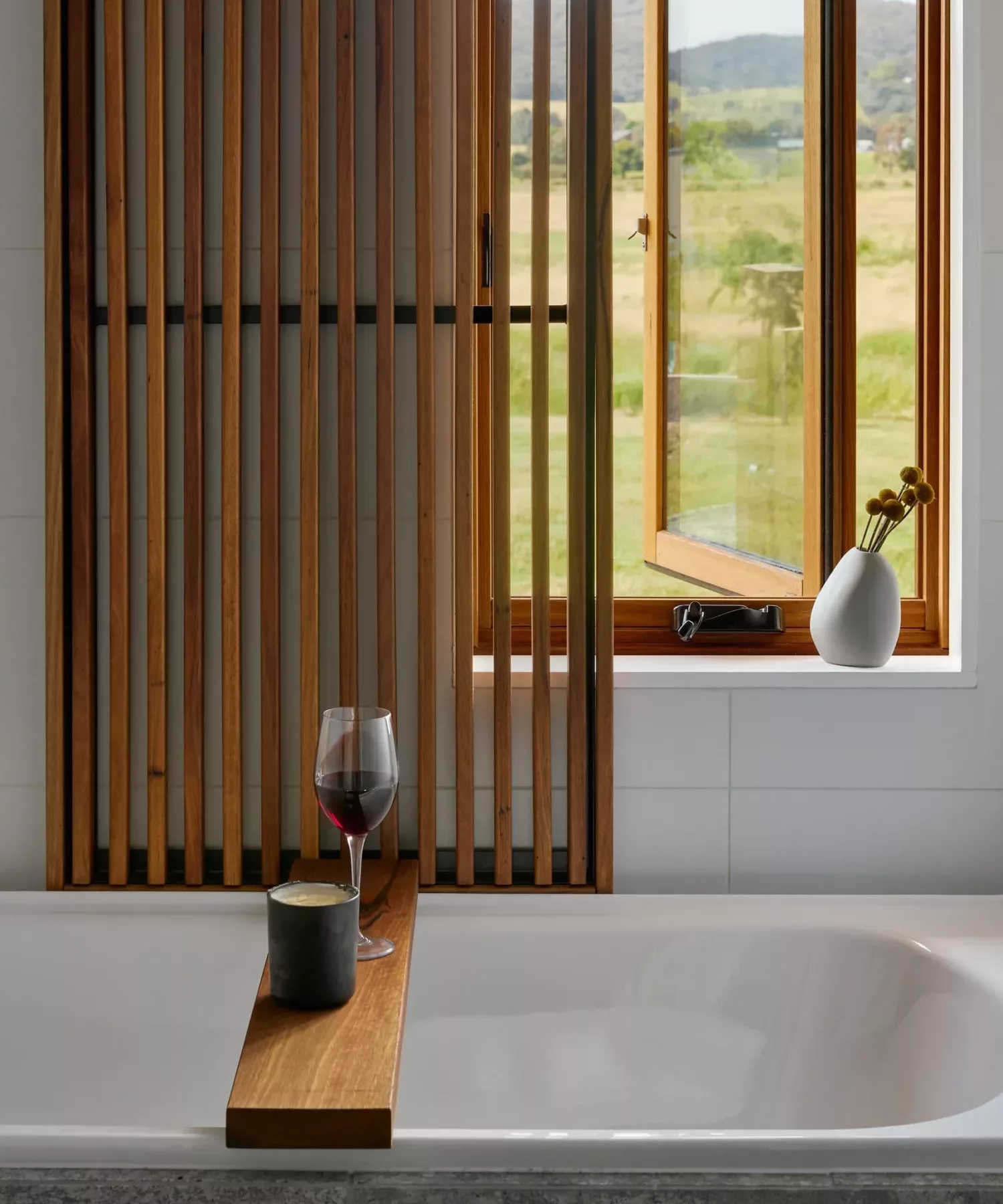 The home is arranged into two primary zones. The open-plan living and dining area encourages family togetherness. The large kitchen spills out on to a vast shaded deck to provide opportunities for entertaining and indoor/outdoor life. The large kitchen island links the kitchen, dining and deck areas to become a focal point for family activity.
At the other end of the home sits spacious bedrooms, each with ample storage space and natural light, provide a peaceful retreat for rest and relaxation. The bedrooms feature brick walls for thermal mass, which helps regulate the temperature inside to create a comfortable living environment. Bedrooms spill out onto an oversized hallway that provides storage and ample play space for the growing family.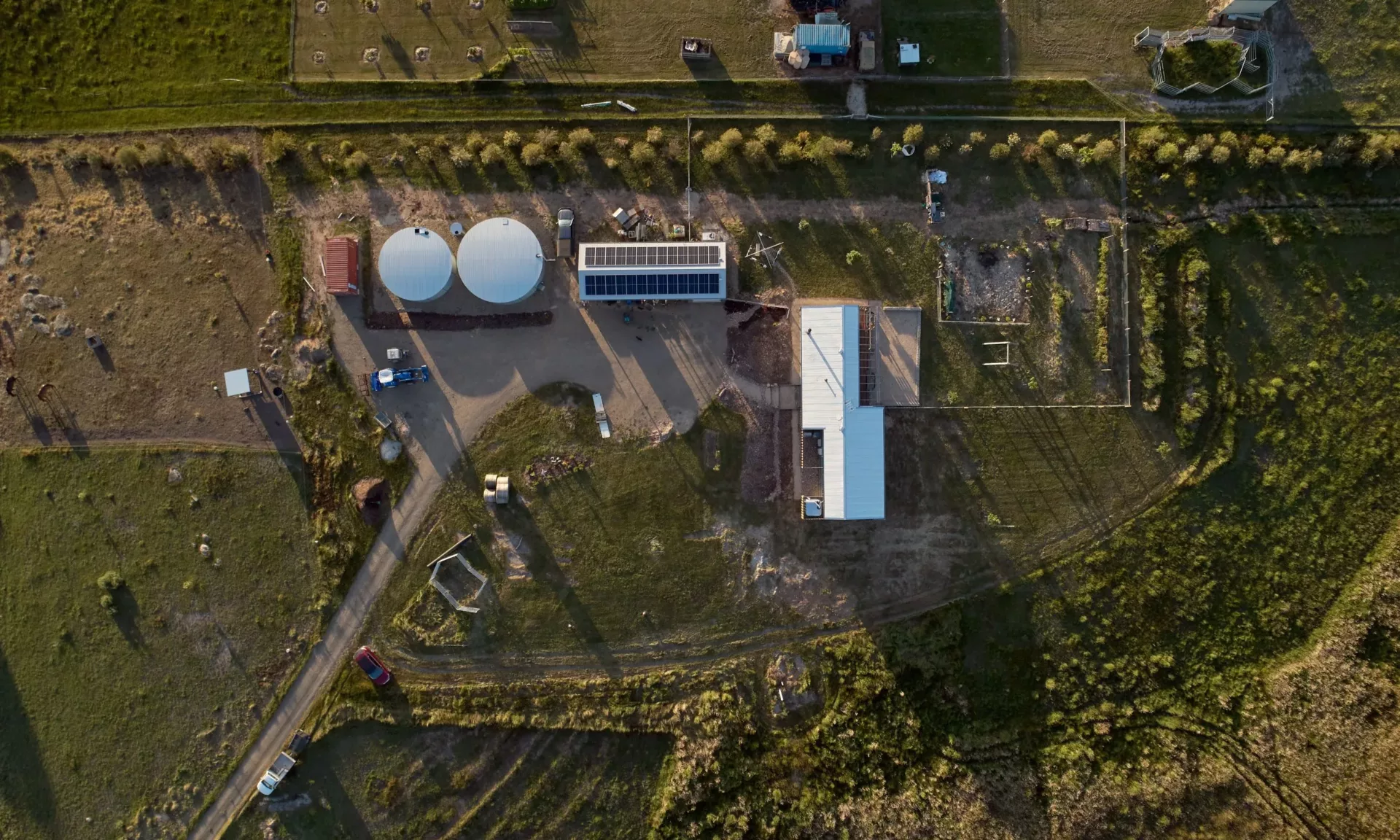 Powered entirely by electricity generated on site, 13.2kw solar panels and 28kwh of battery storage provide ample electricity to utilize the induction cook top, electric oven and small split systems. Rainwater harvesting off the home and shed ensure it is completely self-sufficient and off-grid.
Energy Rating: Filter ESD
Structural Engineer: Kusch Group
Electrical + Off Grid Power: NexGen Power Solution
Plumbing: Tim Aumann Plumbing
Doors and Windows: Binq
Painting: Kane Manglesdorf Painting & Decorating
Roofing: KW Roofing
Joinery: Hargreaves
Polished Concrete: YD Concrete Polishing
Concrete: Complete Concrete Services (Granite Mix from Mawson's Beechworth)
Air Conditioning: Custom Air
Tiling: MR Tiling
Kitchen Island/Dining Table + Chairs: Steel Road