Horseshoe House
HORSESHOE HOUSE
ALBURY, NSW
WIRADJURI COUNTRY
NEW BUILD
DOWNSIZED FAMILY HOME
SIMPLE SUBURBAN LIVING
UNDER CONSTRUCTION 2023
This downsized house serves as a home base for a pair of empty nesters. Named for both it's unique location (across from Horseshoe Lagoon) and it's courtyard plan. The living spaces are organized around a central courtyard with views to natural landscapes. Closely connected with walking and bike tracks along the Murray River. The home allows for year round indoor/outdoor living.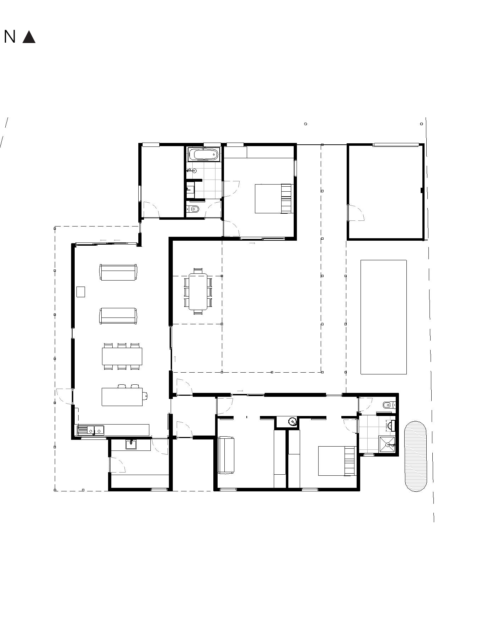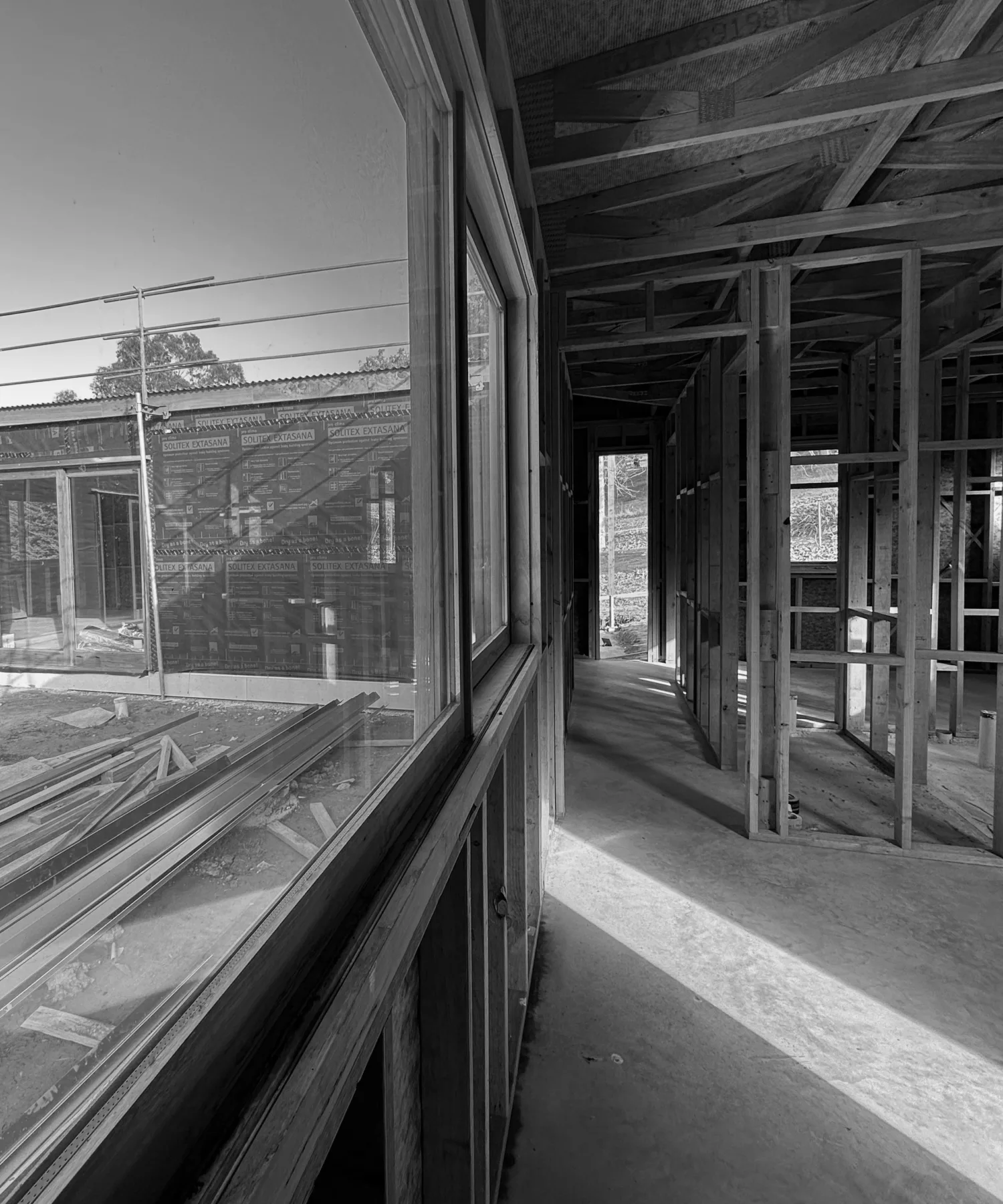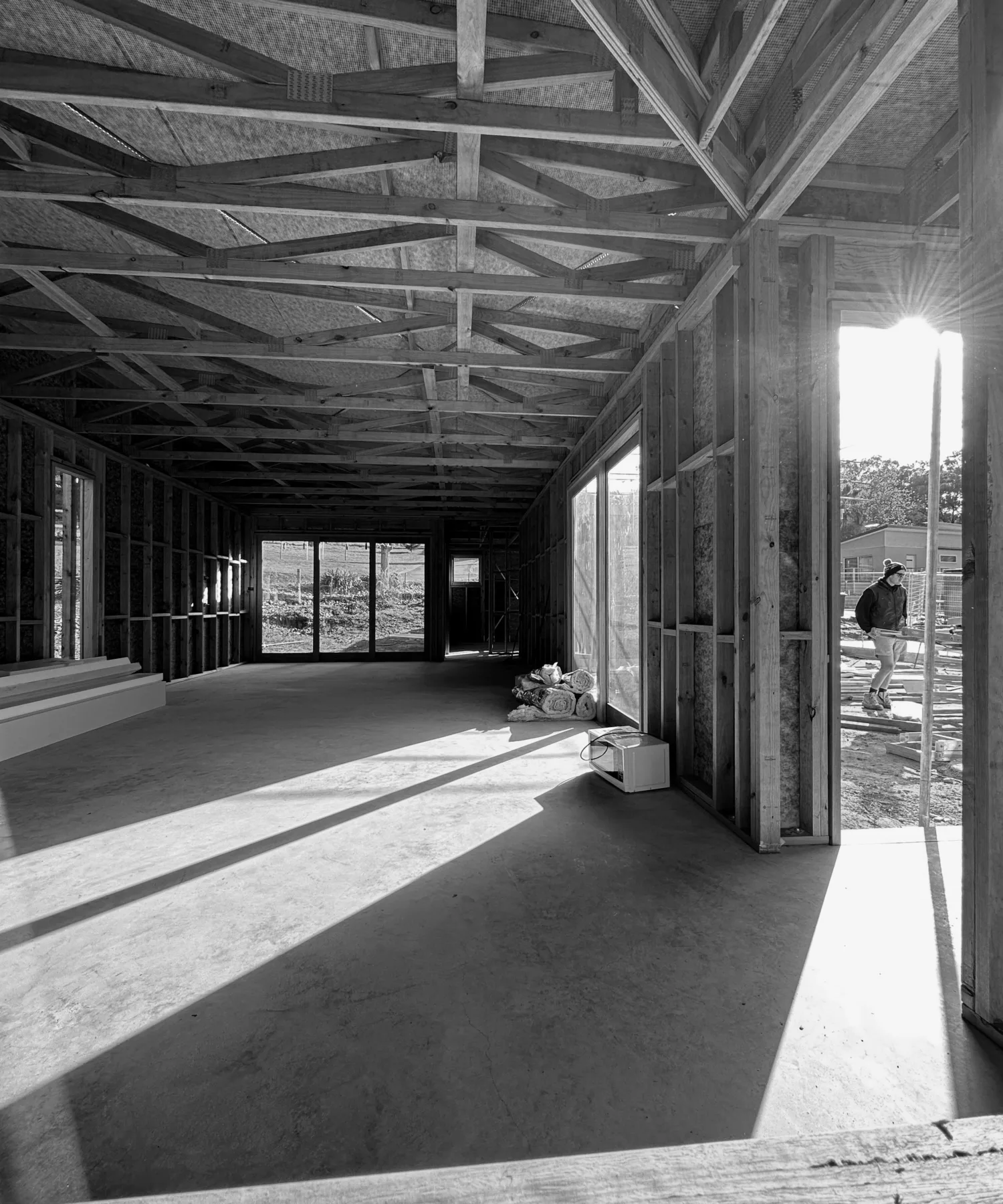 The brief called for a small modern home with access to lots of natural light and thermal comfort year-round. The home should be comfortable for two but with the ability to entertain and accommodate guests. This stranged shaped block on the suburban fringe of Albury provided the location for this new home. The strange block shape and location of several easements presented several challenges to the design of the home. As did the location of nearby commercial development and carparking, providing issues for privacy.
The solution was to create a courtyard style house where all rooms shared views of a private internal courtyard. The home provides shelter and refuge from the surround environment but still close connection.The central space contains the kitchen, dining and living rooms with views on all four sides. Of either end of this space are the master and guest wings of the home. The master contains a small study, ensuite and bedroom. While the guest wing provides two bedrooms, kitchenette and bathroom.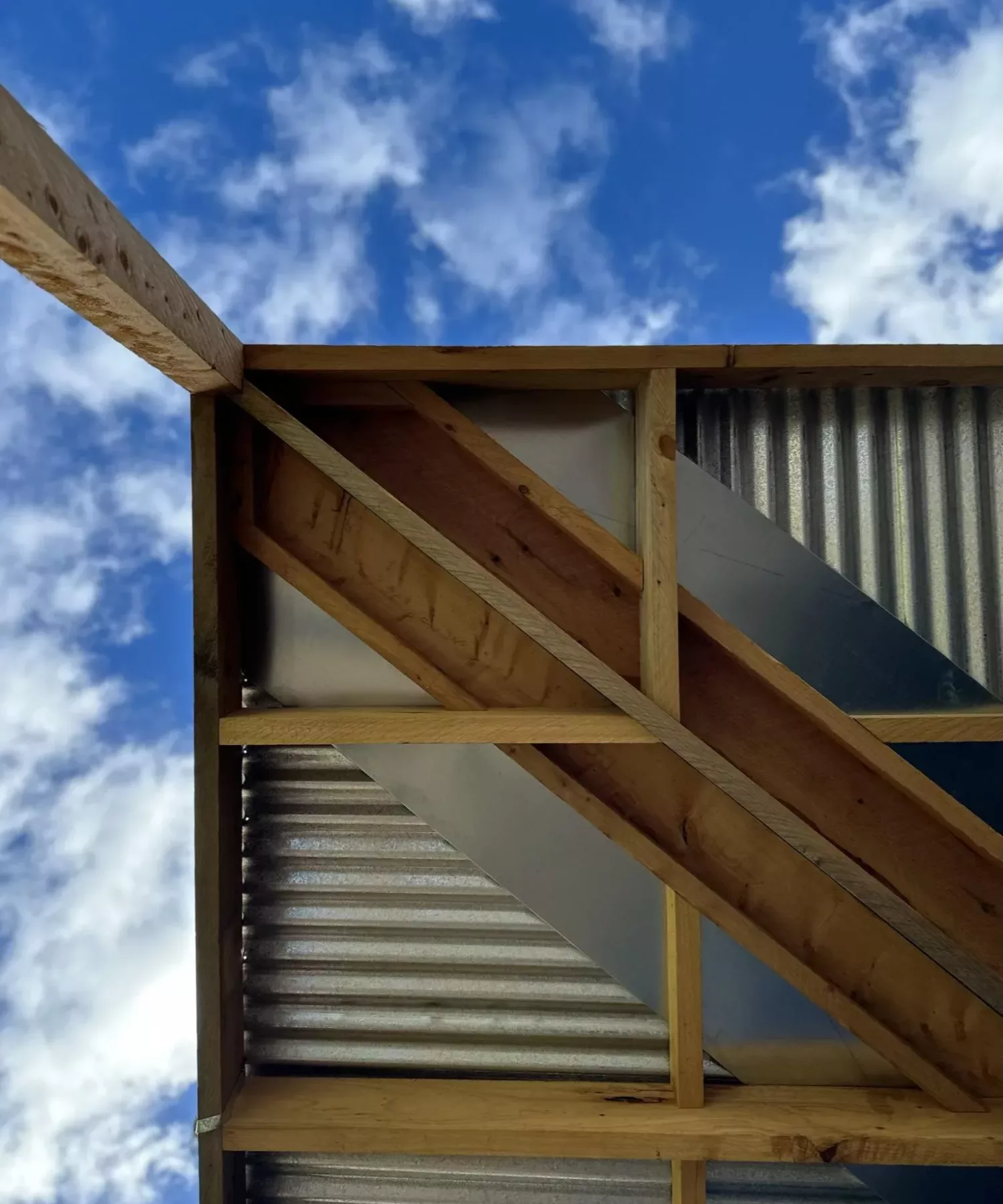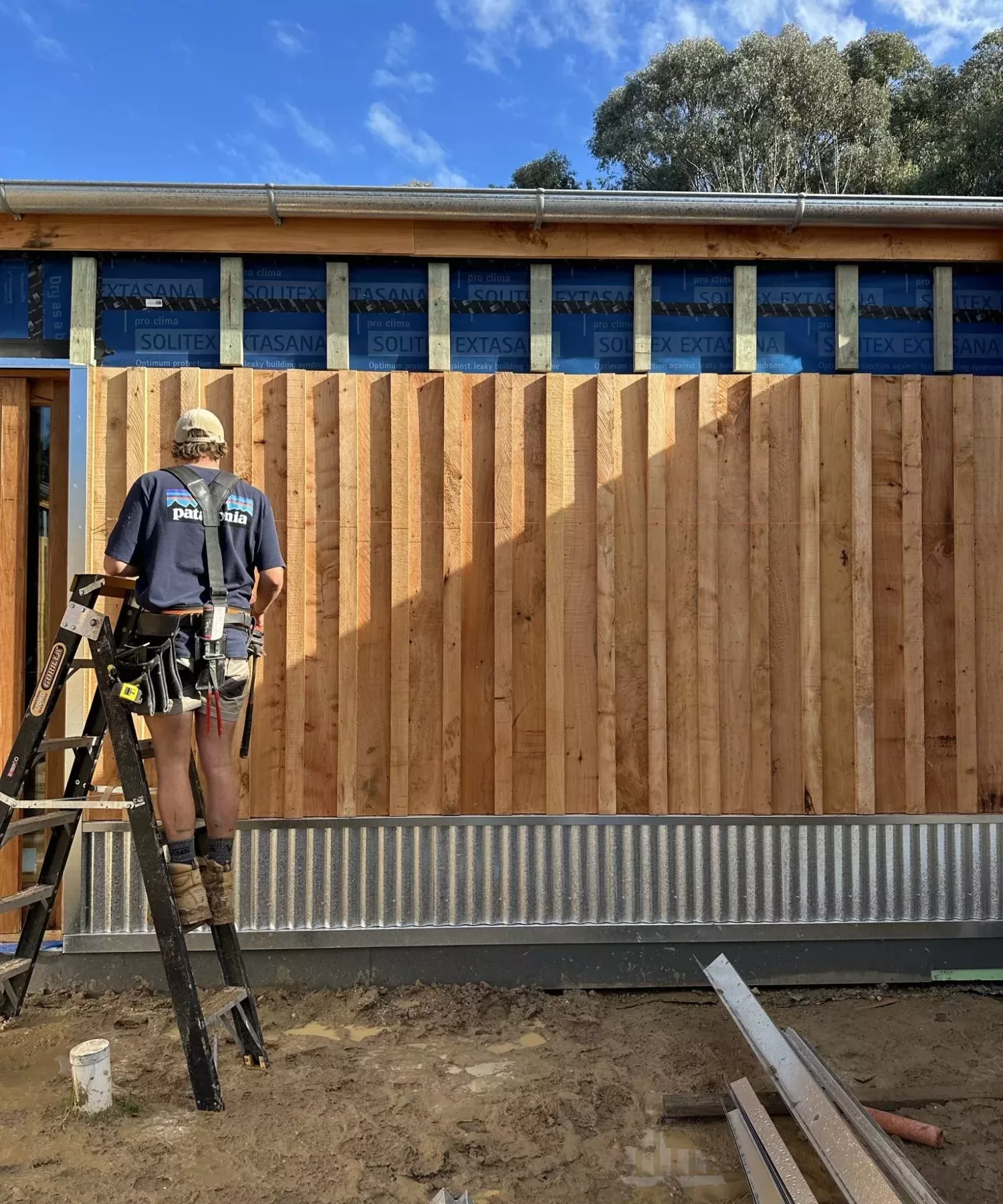 Sustainability features include passive solar design with a polished concrete floor, high levels of insulation and thoughtful window placement allows for year round thermal comfort. All electric appliances are offset by an 8kw PV system and 11kwh battery storage provides more energy than the home consumes in a year.