Hillview House
HILLVIEW HOUSE
ALBURY, NSW
WIRADJURI COUNTRY
ALTERATION AND ADDITION
INNER CITY HERITAGE
BACKYARD BLISS
Sensitive alterations and additions to this post-war double-brick home allows for its users to enjoy indoor/outdoor lifestyles with views to nearby bushland. Increased social and ecological outcomes on site provide space for family and community to grow.
The brief called for a modern kitchen and dining space with lots of natural light and ventilation. Direct connection to the outdoors and the backyard were to be prioritized. A new bathroom with more space for the growing family as well as a combined bathroom/laundry near the rear entry.
The existing heritage home provided several challenges through the design and construction. Heavy double brick walls and an existing fireplace needed to be removed and replaced with structural steel to support the existing roof. The home also had a poorly insulated and built lean to extension that was blocking connection to the established backyard.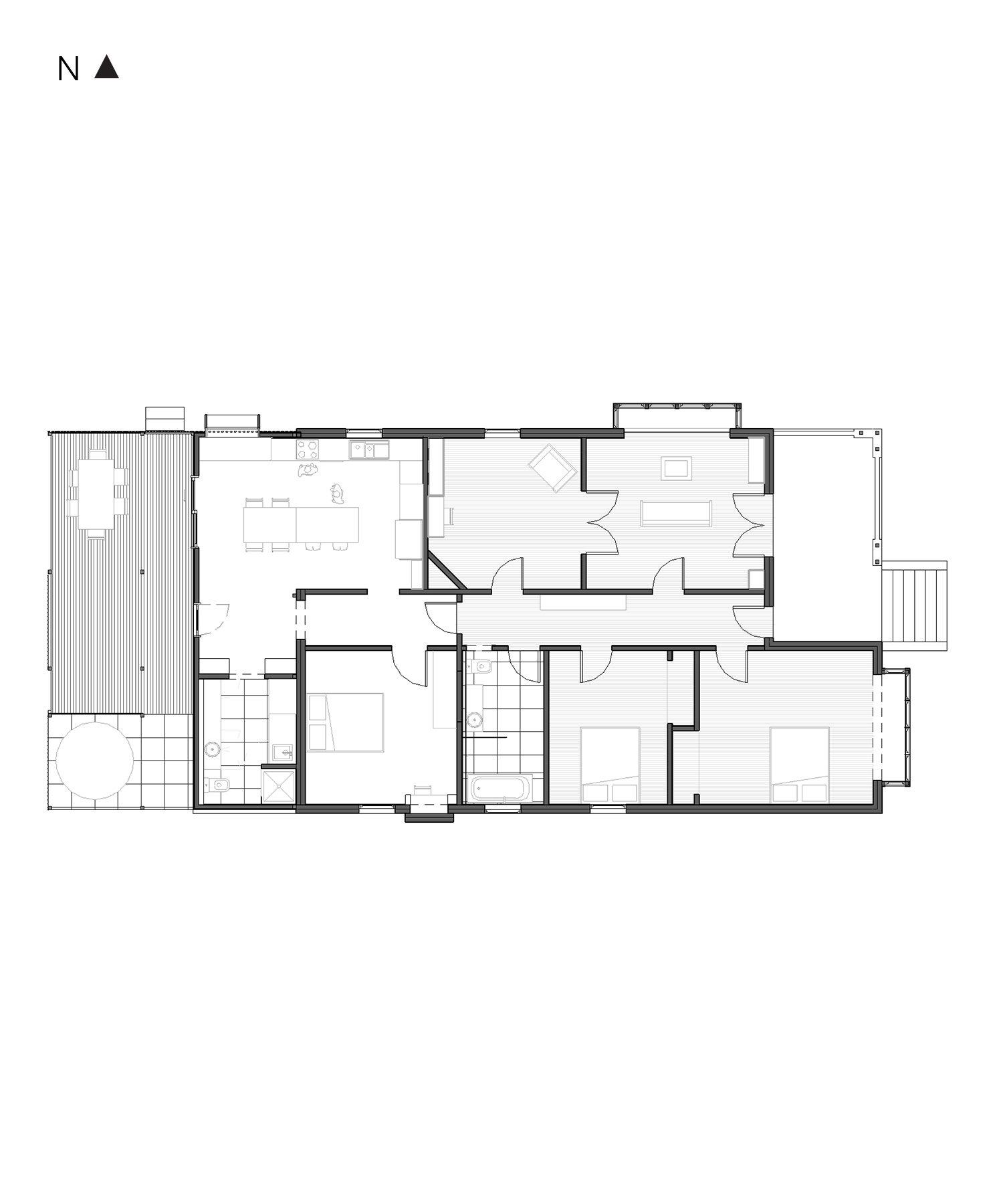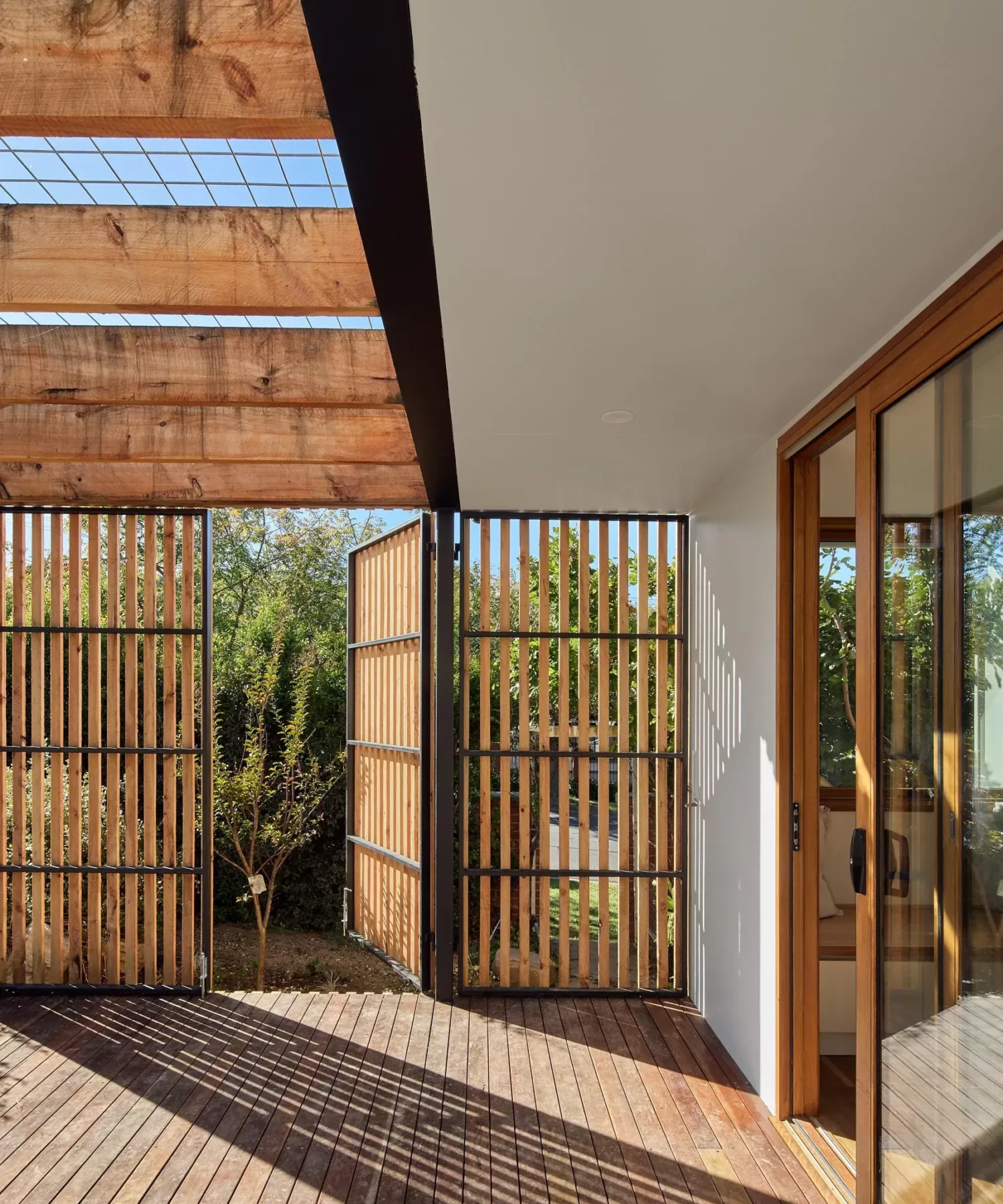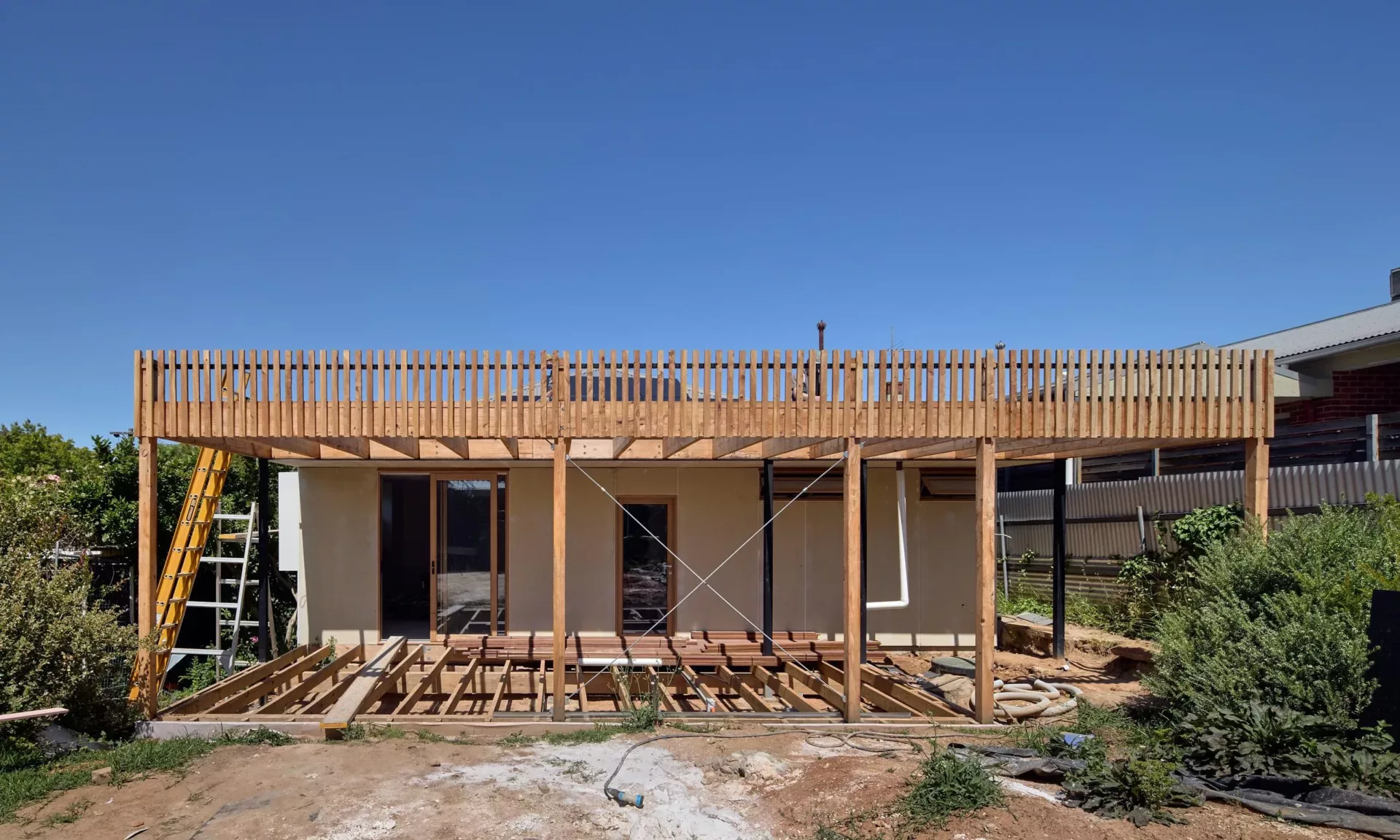 The architectural solution was remove the lean to extension and small amounts of the double brick walls to provide the home and existing spaces connection to the backyard. Rearrangement of internal spaces brought the kitchen onto the northern side of the building giving better access to natural light. A small well insulated extension replaced the existing lean to extension. Within this extension was the dining space, connected directly to a new deck and the bathroom/laundry.
The home now provides better amenity to its inhabitants with views to backyard and access to natural light without an increase in internal floor area.